Since 2013, the Trust has worked to develop plans for the former station house on the recently reinstated Borders Railway line: consulting local people, preparing plans/costs, talking to funders and generally trying to take their ideas forward.
The project has proved more complex than usual for a project this size because the community cannot own the property as it belongs to Network Rail and is maintained by the ScotRail franchise holder. In addition, some of the mechanics of the funding streams have imposed some complicated timing sequences and pressures on the process. However, as a result of an Awards for All grant, significant progress was made at the end of 2017 with the appointment of a business consultant commissioned to prepare the business case.
The community at large were consulted as much as possible in the time available to help inform the potential use of the station house building. The options appraisal results of the community consultation revealed that the most supported option was for the building to be developed into a suitable space for the development of a quality bar/bistro, a cycle business, art studio/workshops and exhibition space. It is also intended that there be enhanced facilities for travellers using the station and visitors to Stow and the surrounding area.
In 2019, Aitken Turnbull Architects were appointed to the project, and have produced the following design scheme: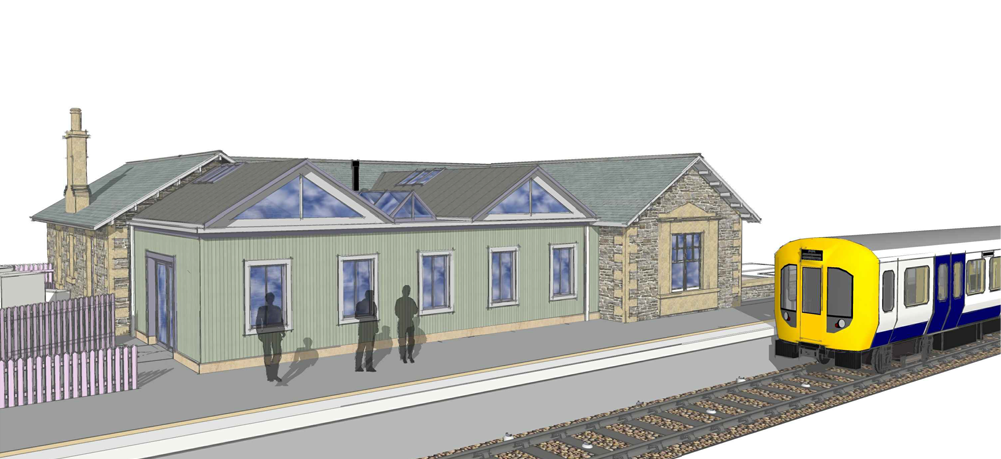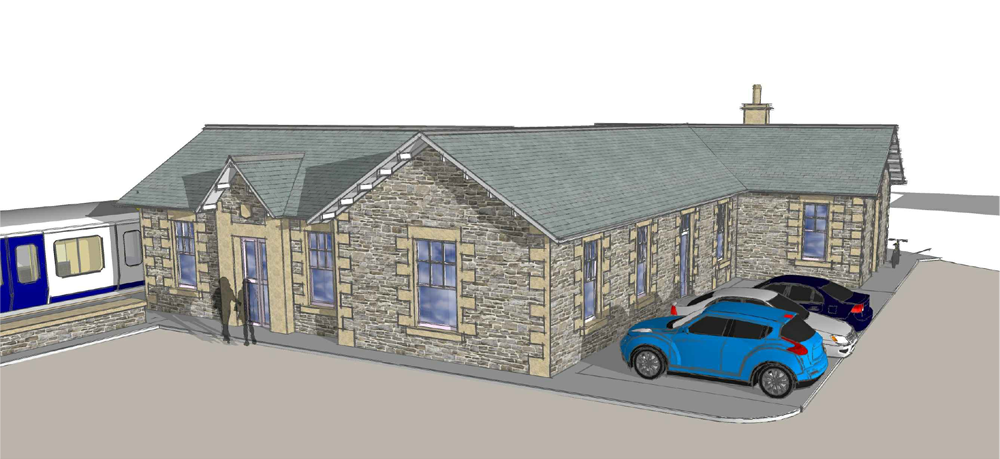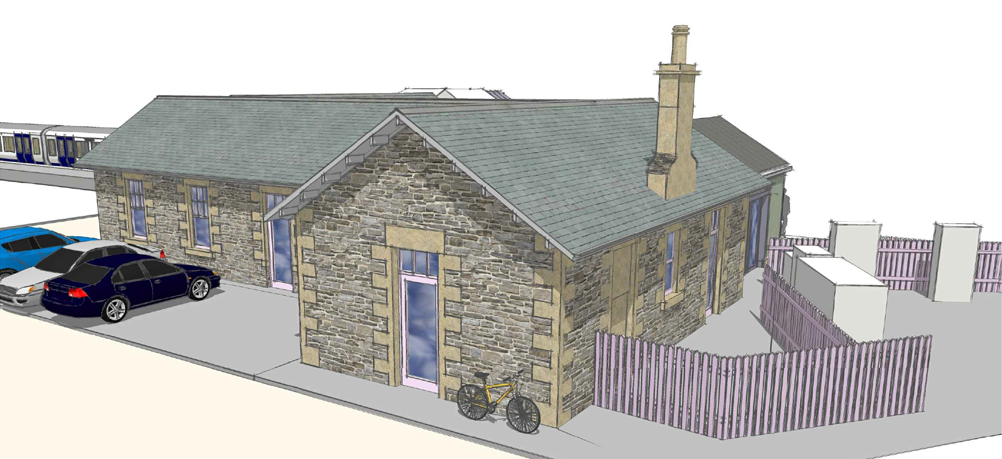 Floor plans of the scheme can be accessed here.
Click here for the latest updates on the project.